Highlights from Team Stay Sports 2019 Gothia Cup trip. Team Stay Sports led 3 teams in 2019.
The Worlds Largest International Youth Tournament!
Sweden is the home of the world's finest international soccer tournament – The Gothia Cup. Head to Sweden for this great event and meet young people from Africa, Asia, Europe and some countries that you may never have heard of! This is probably the greatest cultural experience a young soccer player could have. Players describe the opening ceremony as feeling like they are in the Olympics. This really sets the tone for the tournament and teams are proud to play soccer representing their country.
Tournament Info
Mid July (15-21)
Boys: Under 11, 12, 13, 14, 15, 16, 18
Girls: Under 12, 13, 14, 15, 16, 18
Play minimum of 4 games
Detailed info here
Gothia Cup: Players Point of View
Our team has been preparing for the Gothia Cup for over a year and a half. It's Sunday night and we have been talking to players in our school from Germany, Sweden, and Demark. I'm sleeping in a classroom with 17 other players! This is a crazy!
Game starts at 10:00 so its breakfast at 7:30, tram at 8:30, be at the field at 9:15. Since this is our first game we have no idea how good the other team will be. We are nervous and excited at the same time. Everything is so different than a tournament at home but at the same time it's the same. Games over. That wasn't so bad!! Back to the school, shower, change and off to explore Gothenburg. So many players to meet, so many games to watch, so many new experiences. This is awesome and its only day one. Gothia Cup! Meet the World!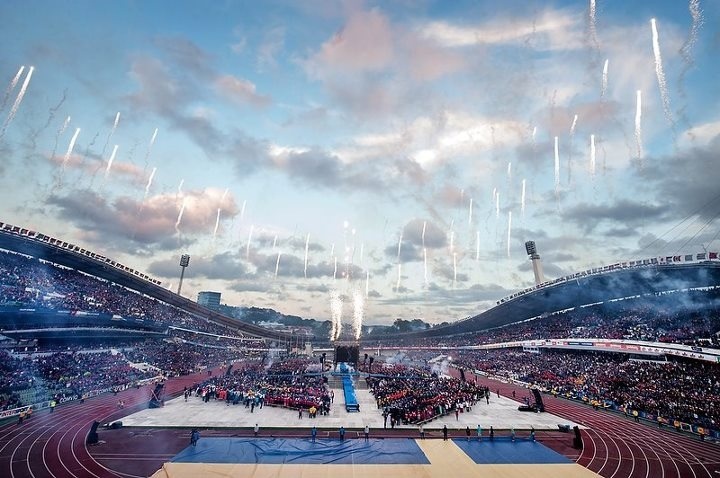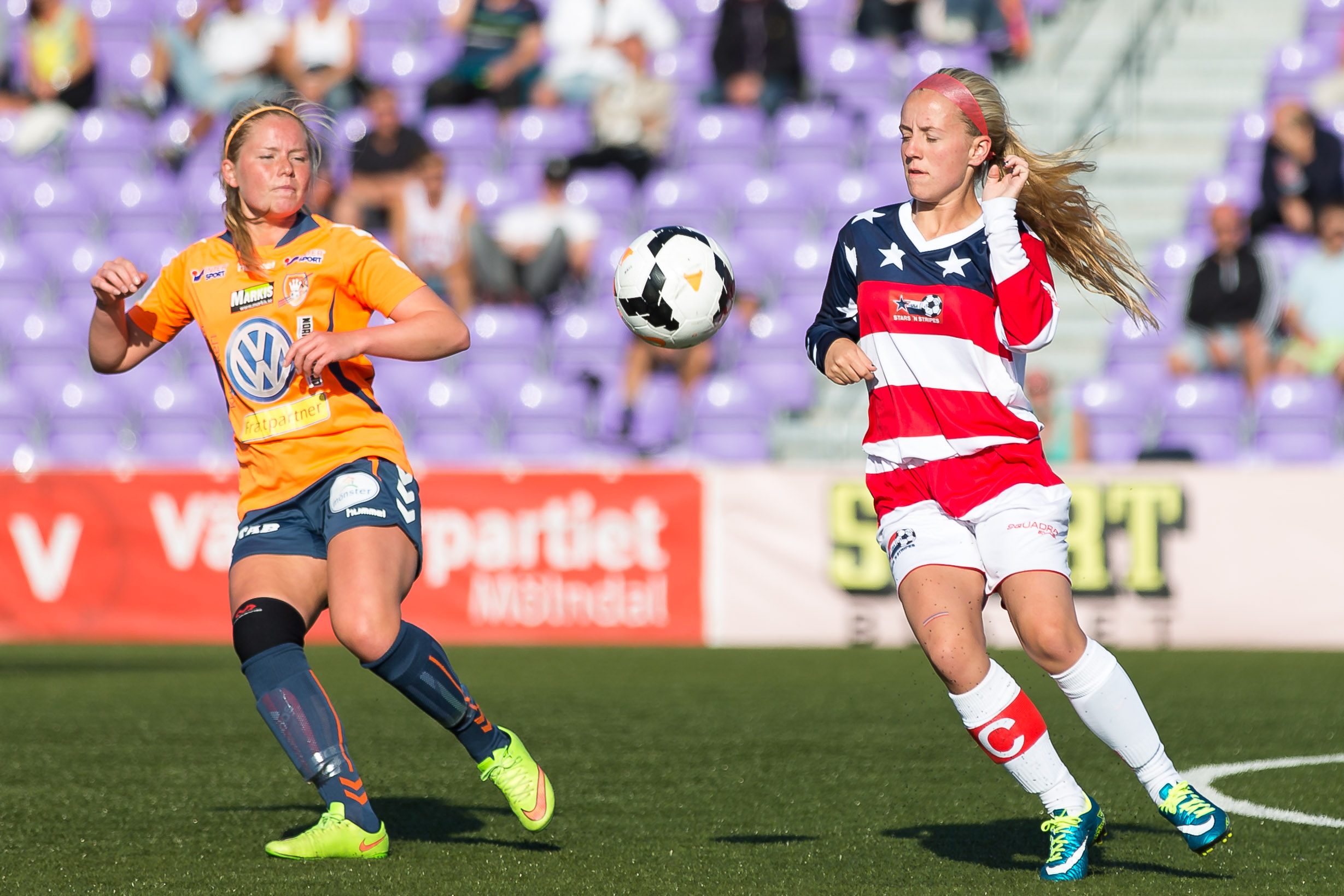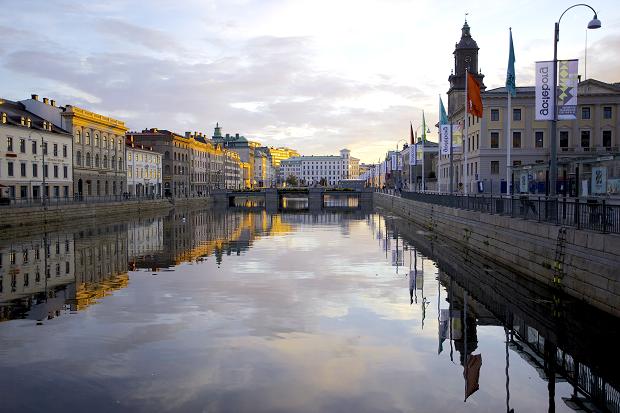 The Gothia Cup Week at a Glance
Video overview of the Gothia Cup in Gothenburg, Sweden.
Gothia Cup Week Overview
[divider style="single" border="medium" color="#dcddd8″]
[icon icon="calendar"] July 17th – Sunday
Teams arrive to Gothenburg during the day (Parents check into hotel)
Check-in at school for Cat A and B-teams. Age verification
Meal program starts with dinner 17:00-20:30 hrs (Cat A teams)
Gothia Heden Center opens
[icon icon="calendar"] July 18th – Monday
First round of games start from 08.00hrs, last match today is played at 17:30 hrs
Gothia Heden Center
Gothia Opening Ceremony at Nya Ullevi, admission from 19:00 hrs (free ticket with Gothia Card)
[icon icon="calendar"] July 19th – Tuesday
First round of games continues
Gothia Heden Center
Gothia Leaders Party 19:00-24:00 hrs
[icon icon="calendar"] July 20th – Wednesday
Last games of First round / A-B Play-offs
Gothia Heden Center
[icon icon="calendar"] July 21st – Thursday
A-B Play-offs continue
Gothia Heden Center
[icon icon="calendar"] July 22nd- Friday
Gothia Finals start from 12:00 hrs – only A-Finals (prel)
Gothia Heden Center
[icon icon="calendar"] July 23rd – Saturday
A-Play Off games with start 08:30 hrs
All B-Play Off are played at Heden, start time 08:00 hrs (prel)
Last meal (lunch) is served at schools between 11:00-15:00 hrs (Cat A teams)
Teams Check-out from schools (Most TSS tours stay extra night at school–Depart for Malmo 24th)
[divider style="single" border="small" color="#dcddd8″]
The Gothia Opening Ceremony
Video overview of the INCREDIBLE  Gothia Cup Opening Ceremony
The Gothia Opening Ceremony
 We believe that it is important to make a tournament a lifelong memory. A moment for everyone – a moment of harmony and fellowship. We want to create this very moment with the Gothia Opening Ceremony. Previous participants have compared it to an Olympic ceremony and that's the idea. The atmosphere surrounding the opening of the Gothia Cup is electric, enough to make you shiver with excitement. It's a memory you'll remember and smile at for the rest of your life.
When the Gothia Opening Ceremony takes places, everybody is there. More than 50 000 players, coaches, supporters and locals create a magical atmosphere at Ullevi Stadium.
The main purpose behind the Gothia Opening Ceremony is to see all these countries and cultures come together. In addition to this there are nearly 500 dancers, 10 musicians and 15 solo artists accompanying this great culture mix. Together they create an amazing show. Music from all corners of the world is played when nations enter the arena and when the year's song is played is the audience that takes care of the singing. You may also find yourself reflecting and find out that Gothia Cup is much more than just soccer.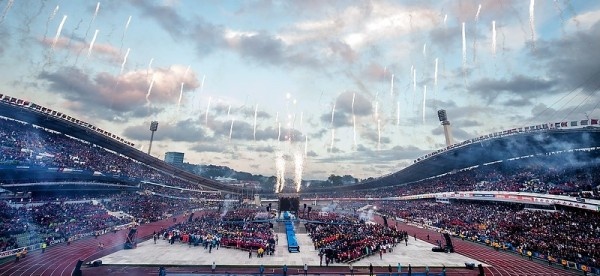 The Ullevi Stadium is Sweden's largest arena with capacity for 46 000 sitting spectators and a couple thousand more in innerfield spaces. Gothia Cup holds and audience record of 51,210 people and is totally packed! We hope you travel with us and experience this firsthand!
Gothia Heden Center
Heden is the heart of Gothia Cup. Here you will find the Central Information building and the tournament's headquarters during the week. Heden Center in the heart of Gothenburg is centrally located within walking distance from Nya Ullevi (opening ceremony arena) and the main boulevard Avenyn.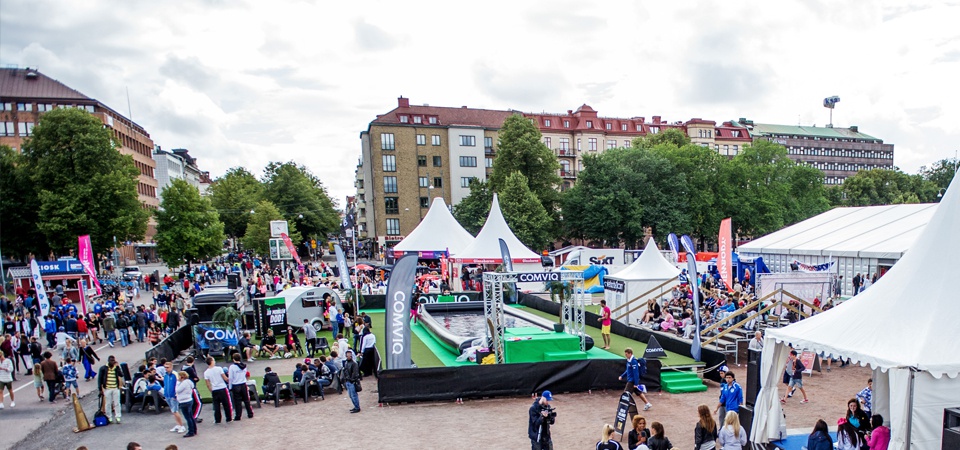 Here you will find the Gothia event and exhibition area where our partners arrange fun activities and contests. You will also find souvenirs, food court, and Taste The World here! Our players love the Eurosport tent where you can purchase all sorts of Gothia merchandise.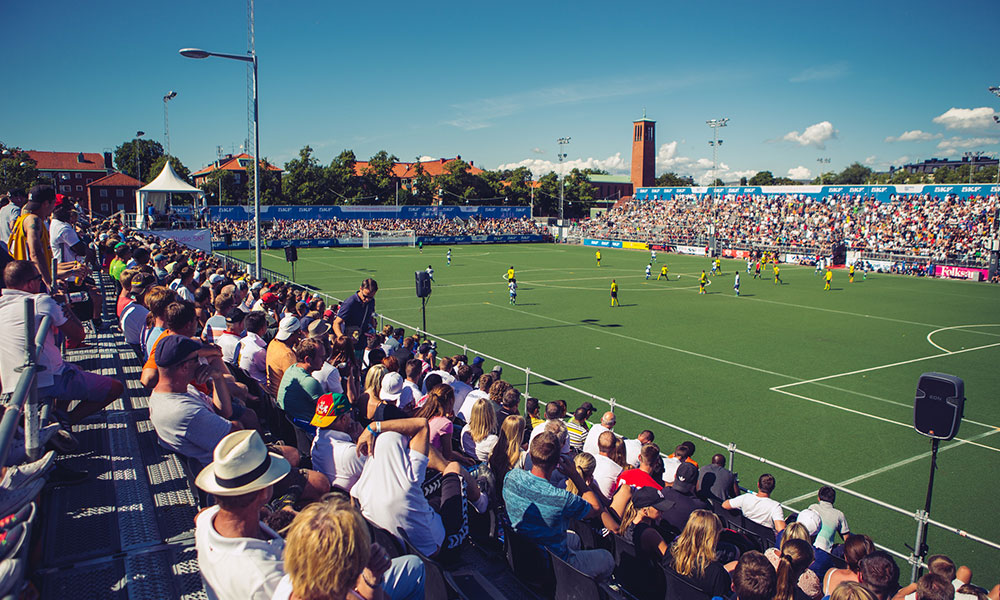 The Soccer Fields
Heden is located right in the Göteborg city centre, this area accommodates 6 artificial grass fields (four 11-a-side and two 7-a-side). Two of these fields have built up grandstands for the spectators to enjoy the games. These seven fields make Heden Gothia Cup's third largest game centre.
Gothia Cup Finals
After one week of international competition  it's finally time for the finals. In front of 25,000 people 13 teams will become champions.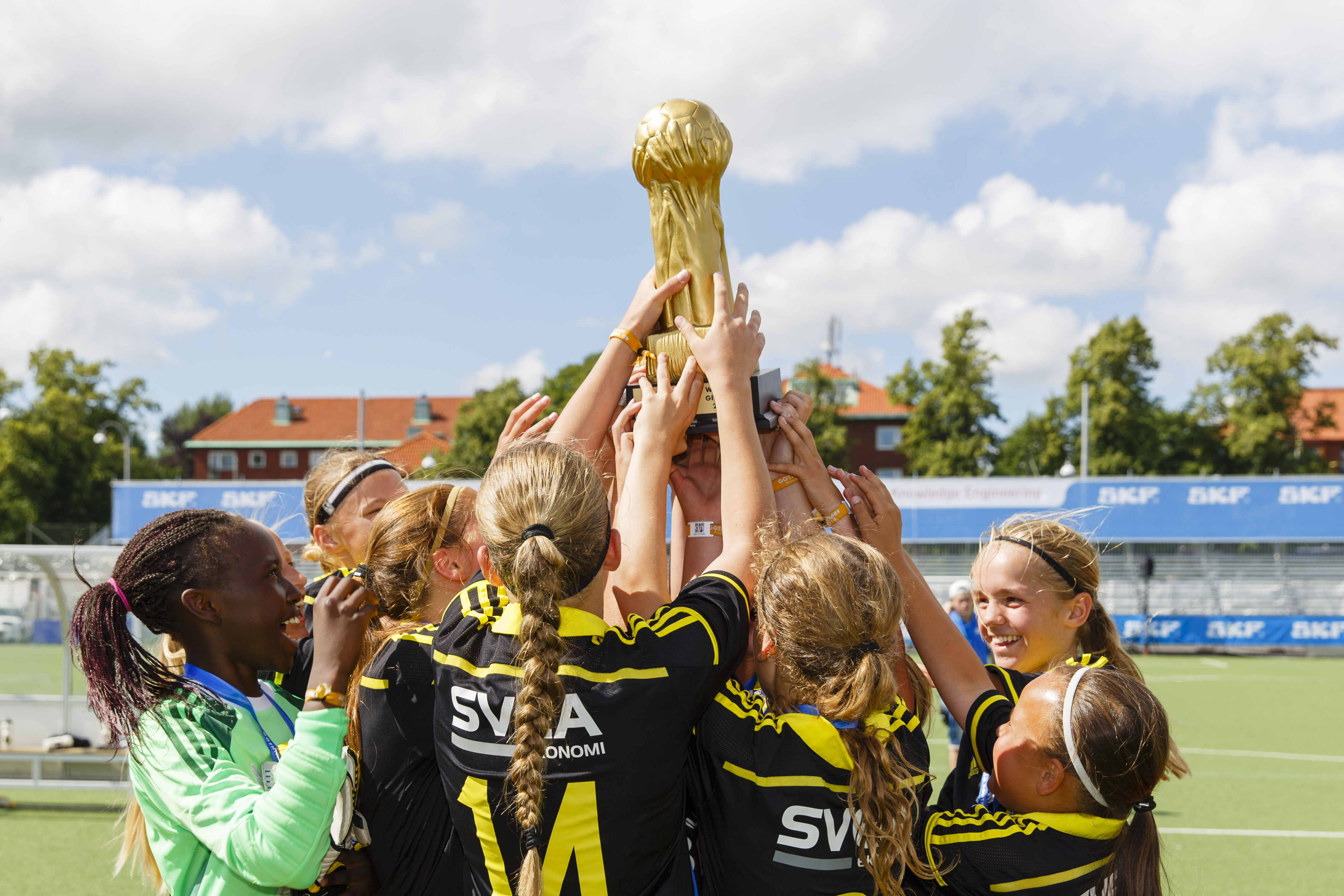 The longer the week goes and if you are still in the tournament, you are closer to the Final playoffs. First, let's just clarify that all teams play some kind of playoff. The two best in each group goes to A-finals, the other to the B-finals. Depending on how many teams are in the age group a team can be expected to play up to ten matches before reaching all the way.
Finals of Play off A will be played on Friday and Saturday. The finals are attended by more than 25,000 people. Come and watch the exciting games and celebrate the winners with all of us. All Gothia Card holders enter for free.
The Soccer Matches
This is the reason you're here at the Gothia Cup. In total 4,000 matches are being played during the week. Almost 100 fields are required. Additionally there has to be about 50 spare fields. All regular matches are being played on nature grass or artificial turf.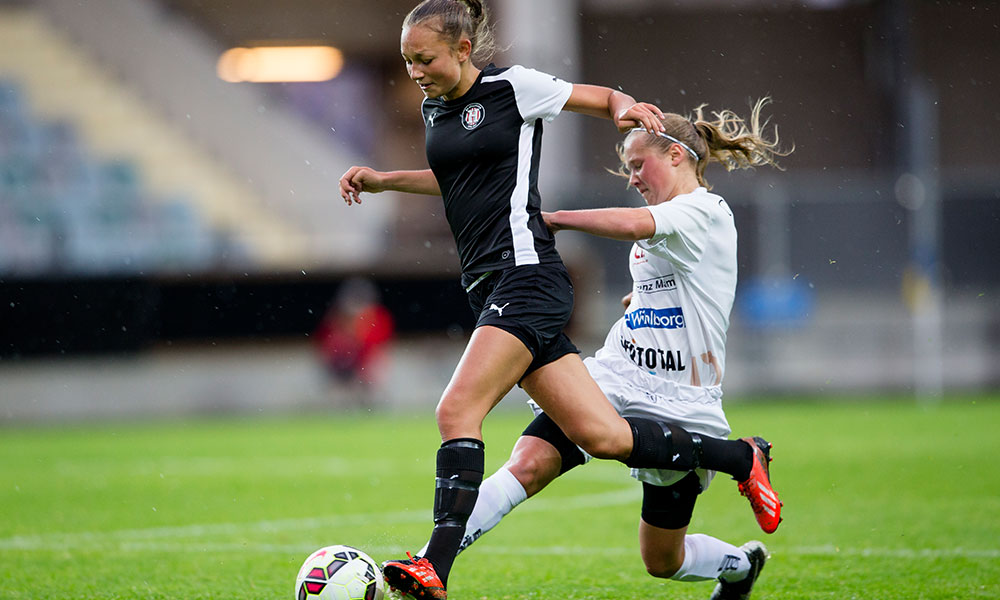 The statistics show that about half of the matches in the boys' categories are being played between teams from different countries. For the girls the corresponding number is approximately 25 %. Some of the teams undoubtedly belong to the best in the world in their age group. Others might have difficulties to assert themselves in their local series. Most of the teams consider advancement to the A-Playoff a great success while others get disappointed if they do not reach the final. All together these factors make the Gothia Cup so unique. You have no idea about the opposing teams and its qualities and you have no idea about how your team will assert itself in the competition.
Professionally led Gothia Cup soccer team travel service based in southern Minnesota.
1 507 382 6827
rob@teamstaysports.com